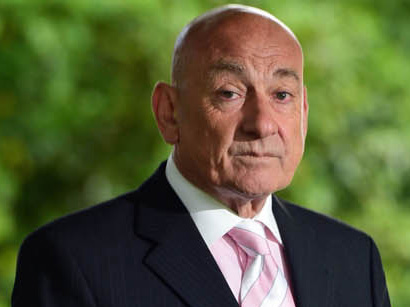 With over 34 years police service mostly within the Criminal Investigation Department (CID), David has been involved in hundreds of murder investigations and was at the forefront of implementing change and developing innovative national crime investigation processes.
Since retiring from the police and setting up David Swindle Crime Solutions in June 2011, his skills and strategic vision have been very much in demand by a variety of public and private sector organisations for investigative, advice and case review issues abroad and in the UK.
His work as Senior Investigating Officer (SIO) saw him managing high profile and challenging UK cross border investigations including the Glasgow Airport Terrorist Investigation and the murder of Polish student Angelika Kluk in Glasgow. He also formed Operation Anagram to investigate serial killer Peter Tobin's involvement in other crimes.
This activity attracted high profile media comment with extensive online coverage and a Chief Constable's Commendation:
"Following the terrorist attack at Glasgow International Airport on 30 June 2007, you provided drive and inspiration to members of the enquiry team working under incredibly intense difficult circumstances. Under the immense pressure of worldwide media scrutiny, you ensured that the excellent investigative reputation of the Force was upheld."
As Head of Strathclyde Police Public Protection and SIO, David was responsible for overseeing the investigation of crimes, mitigating risks and formulating policy regarding dangerous offenders, rape and serious sexual assault, vice and human trafficking, child protection and vulnerable persons.
As a high profile senior police detective, he was involved in the innovative use of TV, online and social media regarding serious crime investigations; in particular, investigations of the serial killer Peter Tobin, which included creation of the groundbreaking BBC Crimewatch Operation Anagram website.
This website, which became a repository for information about Tobin, created an interactive platform for the public to view information and respond to BBC Crimewatch appeals to populate the timeline of Tobin and assess his involvement and links to other serious crimes.
In his current independent role, David Swindle provides commentary and advice for national TV crime programmes and has developed an innovative multilingual social media strategy to support a 2012 Spanish murder case that he continues to investigate and review:
The tragedy of 26-year-old Craig Mallon's murder in Spain has been aggravated by a further series of circumstances, which sadly is a common theme experienced by other families who lose loved ones in similar situations abroad.
David is also working with the family of 27-year-old Kirsty Maxwell, who died in Benidorm Spain in April 2017 in unexplained, suspicious circumstances, as they continue to fight for truth, justice and answers.
The skills of David Swindle and his team, who are fluent in languages and skilled in understanding Spain's systems, has enabled significant issues to be developed to help both Craig's and Kirsty's families in their search for the truth about their loved ones' deaths. They have also helped to  develop processes and provide advice regarding the wider issues other bereaved families face.
David has a BA in Police (Business) Studies from Strathclyde University and postgraduate qualifications in alcohol and drugs studies (Paisley University) and forensic medicine (Glasgow University).
His team are graduates in various subjects and have extensive linguistic, business, strategic and international experience, enabling them to support independent reviews and the services offered by David Swindle Crime Solutions.
Over the years, there has been extensive online coverage and reports in the media regarding David Swindle and his work. The links and media page of this website refers to a selection of these.